"PEOPLE HELPING PEOPLE FIND AND FOLLOW JESUS"
Our mission is to help people find and follow Jesus. This is a great definition of a disciple of Jesus.
It is our desire and comes from a heart of love for God and for people.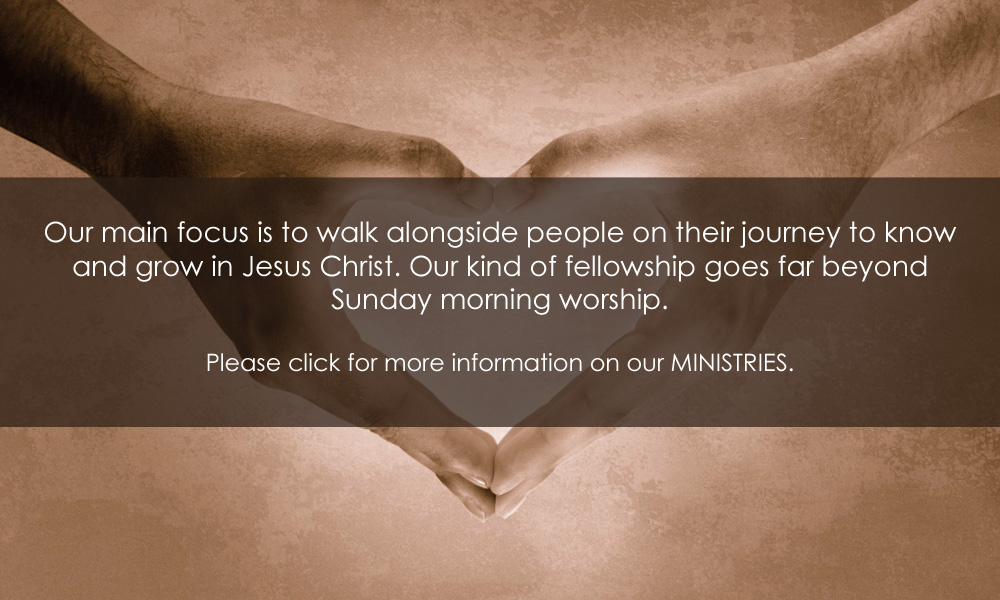 Sunday Worship
Sunday School - 9:30 a.m. (all ages)
(during the school year)
Worship Service - 10:30 a.m.
FIND US
Redwood Alliance Church
231 East Second Street
Redwood Falls, MN 56283
GET IN TOUCH
Church Office: 507-627-5562
Pastor Tim Dean: 507-430-5588
Email: pastor@redwoodalliancechurch.org
REGULAR EVENTS
Prayer every Sunday morning in the upstairs prayer room, 8:45 - 9:15 a.m.
Prayer at the church, the 1st & 3rd Sundays of the month, 5:00 p.m.
Mom Time, 9:00 - 11:00 on the 1st and 3rd Wednesdays of the month September through May. Open to all moms currently raising children. No cost to join and participate. Breakfast and childcare are provided.
Connection Group Bible Studies in various homes during the school year. Presently we have home Bible studies on Sunday evening 6:30, Monday evening 6:30, Tuesday evening for ladies 5:30, and Friday evening for men 7:30.
Youth Group, grades 9 - 12, 1st & 3rd Sunday evenings of the month at 6:15
ON THE CALENDAR
October 16-31 - Meals on Wheels
October 20 - Craig Smith speaks followed by potluck
November 3 - Daylight Savings Time ends
November 3 - International Day of Prayer for the Persecuted Church
November 3 - Board meeting
November 10 - Annual Business Meeting
November 24 - Thanksgiving Dinner at church
December 15 - Christmas SERVICE
Giving...
Your support of Redwood Alliance Church enables us to minister to our community and provide a church home for you and others. There are several ways to donate to Redwood Alliance. We offer safe and secure online giving via Tithe.ly. We have a donation box in the back of the sanctuary, or you may mail your donation to Redwood Alliance Church, PO Box 334, Redwood Falls, MN 56283. Thank you!
MomTime - 9:00-11:00 - 1st and 3rd Wednesdays September-May

MomTime is for all moms currently raising children of any age. We are a group of moms that come together from various faith backgrounds to share our joys and laughter and to encourage one another in the challenges of life and motherhood. Food, friendship, faith and fun are the core elements of MomTime.
To learn more, visit the Mom Time Facebook page HERE, or simply come and see what it's all about!